Nothing to see here folks. No new books for review this week. Santa did bring some books, though....
Captain
America
Omnibus
by Ed Brubaker and Steve Epting. I've been eying this mammoth compilation of Brubaker's electrifying Captain America story every time I've visited my local comic shop with my wife. She nabbed this one and stuck under the tree for me this year.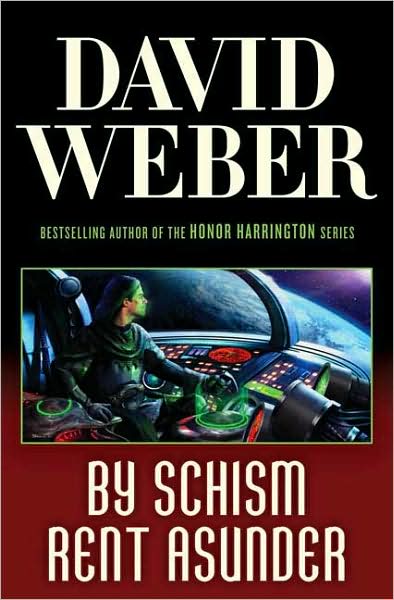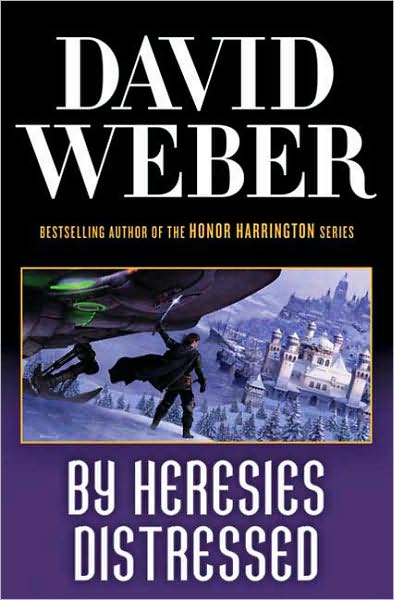 By Schism Rent Asunder
by
David Weber
By Heresies Distressed
by
David Weber
I read and absolutely loved
Off Armageddon Reef
earlier this year and needed to get these books. The thrust of the series, in which Weber does a very good job of combining Space Opera/Military SF with Fantasy:
"It follows a group of humans who have settled a planet they name Safehold, far from the reach of an alien race known as the Gbaba which is bent on destroying all humans wherever they are found. While all other human colonies have been destroyed this one was saved by trickery. Over 800 years after the humans land on Safehold an android, Nimue, with the personality of one of the starship officers who helped found the world is revived and discovers that the technology level of the colony has been reset to a primitive level. A disagreement between the leaders of the expedition resulted in the brainwashing of the colonists -- they believe that they were created and placed on Safehold by the Archangel Langhorne and all advanced technology or innovation is forbidden by the Church of God Awaiting. Nimue must find a way to help the colonists gain the technology necessary to defeat the Gbaba without letting the Church know what she is doing."
Heris Serrano
by Elizabeth Moon
The Deed of Paksennarion
by Elizabeth Moon
Ever since Mrs. Moon started
contributing
some terrific posts at
SFFWorld
, I've been curious about her fiction. Since I have
Oath of Fealty
on the reading docket, I wanted to check out her earlier work.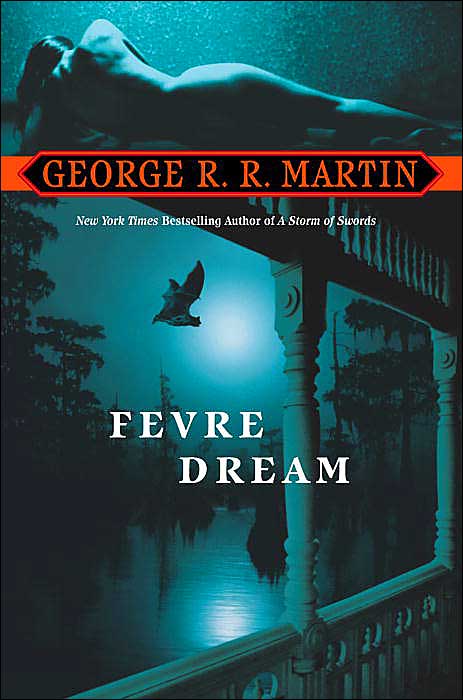 Fevre Dream
by George R. R. Martin - I needed to read what many people consider a definitive Vampire novel by a storytelling master. This book has been one of those I've wanted to read for a lot of years and was waiting for it to be re-released.
When struggling riverboat captain Abner Marsh receives an offer of partnership from a wealthy aristocrat, he suspects something's amiss. But when he meets the hauntingly pale, steely-eyed Joshua York, he is certain. For York doesn't care that the icy winter of 1857 has wiped out all but one of Marsh's dilapidated fleet. Nor does he care that he won't earn back his investment in a decade. York has his own reasons for wanting to traverse the powerful Mississippi. And they are to be none of Marsh's concern—no matter how bizarre, arbitrary, or capricious his actions may prove.
Marsh meant to turn down York's offer. It was too full of secrets that spelled danger. But the promise of both gold and a grand new boat that could make history crushed his resolve—coupled with the terrible force of York's mesmerizing gaze. Not until the maiden voyage of his new sidewheeler Fevre Dream would Marsh realize he had joined a mission both more sinister, and perhaps more noble, than his most fantastic nightmare...and mankind's most impossible dream.
Here is the spellbinding tale of a vampire's quest to unite his race with humanity, of a garrulous riverman's dream of immortality, and of the undying legends of the steamboat era and a majestic, ancient river.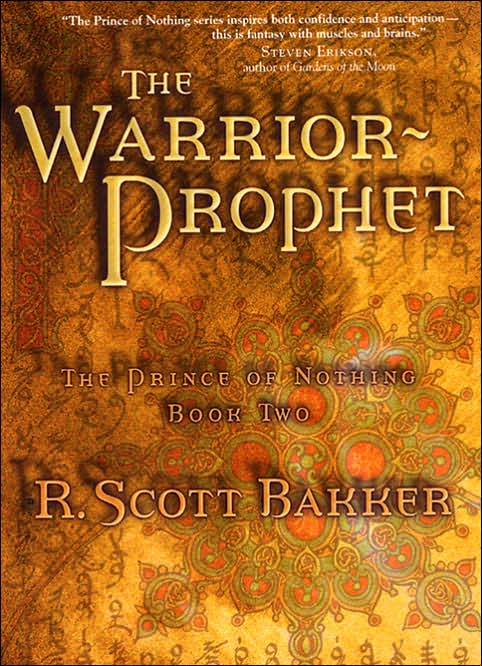 The Warrior-Prophet
by R. Scott Bakker - You people are probably saying, "Rob, you reviewed this book way back in 2004. Why are you just getting a copy of the book now?" Well, faithful readers, I had the ARC and never got around to getting the finished book.
"Following and teaching Kellhus, is Drusas Achamian, the Mandate Scholar who has been waiting his whole life, as well as the life of all who preceded him, to proclaim another Anusûrimbor in the face of the returning No-God. The implications of what Kellhus represents as a person and as a symbol are biblical, apocalyptical, so of course there will be much strife in the world once it knows of his existence. Throughout the novel, we see the chaos he causes, or rather this aforementioned knowledge of his existence causes. Rumors of the No-God's return have always been floating through the winds of gossip, but with the advent of Kellhus's coming, this rumor grows into fearful belief. Bakker does an excellent job of capturing the tension, fear, and hatred of what people might feel at the advent of such a world-shattering event. At the center of this tension is Drusas. Early on, he flutters between what his training tells him to believe of Kellhus and what his heart urges him to have faith in, regarding what Kellhus represents. It is truly fascinating to see Drusas unfold in the heart of the conflict, to see him still holding faith in Kellhus, despite what even his wife-like lover, Esmenet."
Elantris
by Brandon Sanderson - After reading and loving his
Mistborn
trilogy,
Warbreaker
, and having
The Gathering Storm
on the to-read pile, I wanted to see where Brandon started.
Elantris was the capital of Arelon: gigantic, beautiful, literally radiant, filled with benevolent beings who used their powerful magical abilities for the benefit of all. Yet each of these demigods was once an ordinary person until touched by the mysterious transforming power of the Shaod. Ten years ago, without warning, the magic failed. Elantrians became wizened, leper-like, powerless creatures, and Elantris itself dark, filthy, and crumbling.
Arelon's new capital, Kae, crouches in the shadow of Elantris. Princess Sarene of Teod arrives for a marriage of state with Crown Prince Raoden, hoping -- based on their correspondence -- to also find love. She finds instead that Raoden has died and she is considered his widow. Both Teod and Arelon are under threat as the last remaining holdouts against the imperial ambitions of the ruthless religious fanatics of Fjordell. So Sarene decides to use her new status to counter the machinations of Hrathen, a Fjordell high priest who has come to Kae to convert Arelon and claim it for his emperor and his god.
But neither Sarene nor Hrathen suspect the truth about Prince Raoden. Stricken by the same curse that ruined Elantris, Raoden was secretly exiled by his father to the dark city. His struggle to help the wretches trapped there begins a series of events that will bring hope to Arelon, and perhaps reveal the secret of Elantris itself.
A rare epic fantasy that doesn't recycle the classics and that is a complete and satisfying story in one volume, Elantris is fleet and fun, full of surprises and characters to care about. It's also the wonderful debut of a welcome new star in the constellation of fantasy.
Dhalgren
by Samuel R. Delany - I've been wanting to read this one for quite a while and I may just be ready to read it.
Delany's masterpiece about a wanderer who searches for meaning and identity in the ruins of a devastated city.



Thor Visionaries Volume 2
by Walter Simonson - Simonson's run on
Thor
is legendary and I've been waiting for Marvel to reissue this second volume for a couple of years now.