This week's Sunday run down is brought to you by
Ace/Roc
,
Black Library
,
DAW
, and
Pyr
…In this weeks large batch of arrivals, there are a few I definitely won't read and a few that look really intriguing. Can you guess which is which? Post your guess in the comments.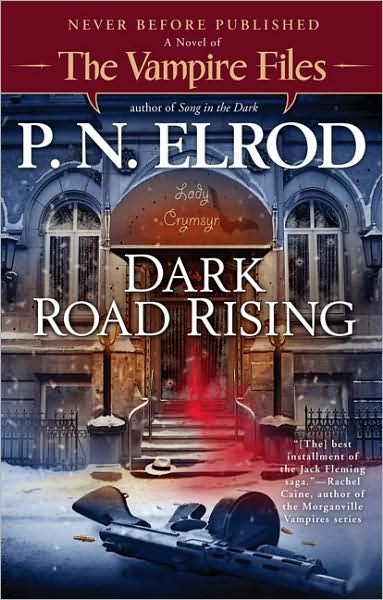 Dark Road Rising
(
Vampire Files
#12) by
P. N. Elrod
(
Ace
Paperback 09/04/2009) – Elrod is one of those authors whose books I always see on the shelves but never read. This series has grown to 12 books since 1990 and she's got another half-to-full dozen stories and books under her belt.
Vampire P.I. Jack Fleming is playing babysitter to Gabriel "Whitey" Kroun, a dangerously unstable mobster—and newly-created vampire—with deadly secrets to hide.

As Jack tries to unravel the mystery surrounding Kroun's undead state, he gets caught between his charge's violent outbursts and some syndicate torpedoes looking to rub them both out, leaving him vulnerable to an even deadlier threat— the return of an old enemy desperate to unlock the secrets of Jack's vampire immortality.
Salamander
(Book One of the
Tome of Fire Trilogy
) by
Nick Kyme
(
The Black Library
Mass Market Paperback September 2009) – I've been interested in the Warhammer universe for a while now, the books they published look pretty good, from a cover perspective, a lot folks seem to like them and think they are a notch above most media tie-in/shared world books. Here's a
sample extract
Salamanders are warriors of the earth. Forge-smiths, metal-shapers, superhuman protectors of humanity, these noble heroes are one of the Space Marine Chapters, the venerable First Founding.

Born from fire, so too do the Salamanders live amongst fire, hailing from the volcanic death world of Nocturne. Here, they act as guardians for its peoples; they are their leaders and inspiration. Their creed is the Cult of Prometheus, an ancient tradition dating back to Nocturne's original colonisation, that values self-sacrifice and inner-strength.

In Salamander, the warriors of Third Company are grieving. Their former captain has been slain by Chaos traitors and a schism has come about that threatens the very future of the company. Led by an ancient prophecy, hunting for revenge, the Salamanders Chapter are drawn to the ash deserts of Scoria, a world that has many secrets.

Ostensibly an outpost of the Iron Warriors Traitor Legion, all is not what it seems as a far more dangerous enemy lies in wait and comes from beyond the stars…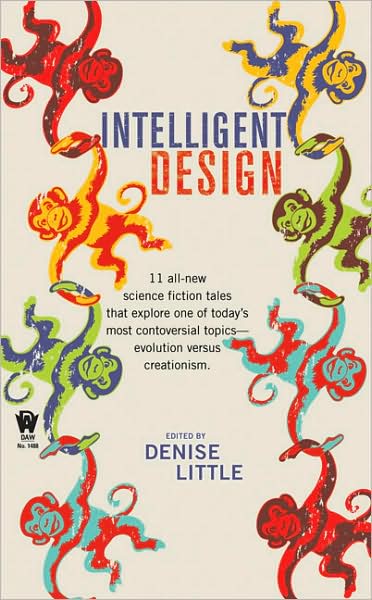 Intelligent Design
edited by
Denise Little
(
DAW
Mass Market 09/04/2009) – September's themed-anthology from DAW explores "one of the most controversial topics – evolution vs. creationism."
These ten original stories explore one of the most heatedly debated topics today. From a tale that examines whether life on Earth is an out-of-control science project, to one which reveals which species will inherit the planet, to a portrait of a scientist determined to discover the truth about God, the stories in this anthology tackle the big questions in ways that range from startling to satirical—and are always entertaining..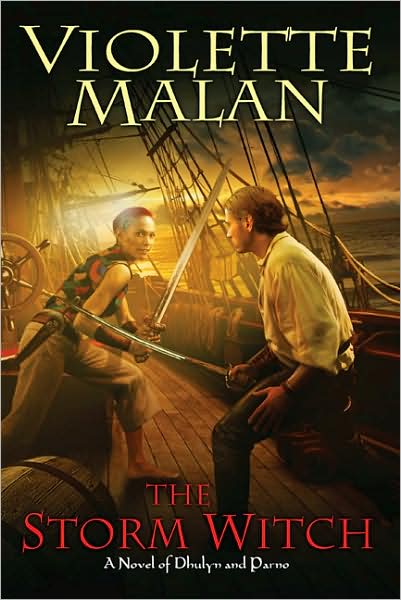 The Storm Witch
by
Violette Malan
(
DAW
Paperback 09/04/2009) – This is the third book in a series about a couple of rogues…
With a charge of outlawry still hanging over their heads, Dhulyn and Parno are in Lesonika. Before they can do anything to clear their names, they must go to the rescue of friends being held hostage by the crew of a Long Ocean Nomad ship. The Nomads want the Mercenary Brothers to cross the Long Ocean with them, and help them in their conflict with the Mortaxa, who are threatening the Nomads' lives and livelihoods with the power of a Storm Witch. Dhulyn, however, has a very good reason for refusing to go, even if it means letting their friends die. Her Sight has told her that Parno will die in a storm at sea -- something he long ago made her swear she would never tell him. Does she break that vow now? Dhulyn suspects that even if she does, Parno will refuse to save his life at the cost of their friend's lives. They've circumvented her Visions is the past, can Dhulyn somehow manage that now, and without Parno's help?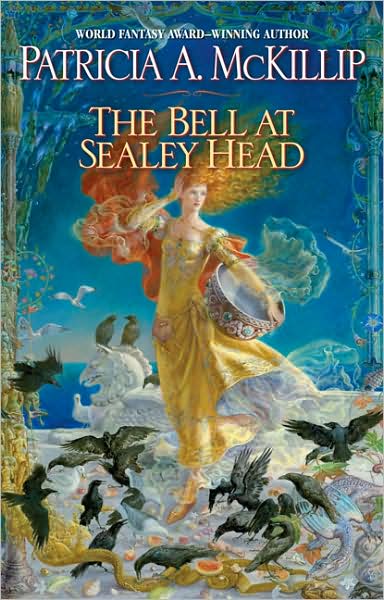 The Bell at Sealey Head
by
Patricia A. McKillip
(
Ace
Mass Market Paperback 08/04/2009) – The only thing I've read by McKillip is the wonderful
Riddlemaster
trilogy, so maybe I can rectify that with this book.
Sealey Head is a small town on the edge of the ocean, a sleepy place where everyone hears the ringing of a bell no one can see. On the outskirts of town is an impressive estate, Aislinn House, where the aged Lady Eglantyne lies dying, and where the doors sometimes open not to its own dusty rooms, but to the wild majesty of a castle full of knights and princesses.... ...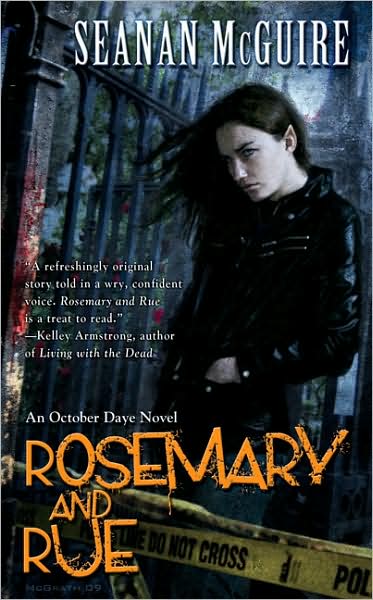 Rosemary and Rue
(
An October Daye Novel
) by
Seanan McGuire
(
DAW
Mass Market 09/04/2009) – Urban Fantasy/Mystery hybrid which "should appeal to fans of Jim Butcher." This is the author's first novel and aside from a somewhat alliterative title, the book sounds interesting enough:
October "Toby" Daye, a changeling who is half human and half fae, has been an outsider from birth. After getting burned by both sides of her heritage, Toby has denied the Faerie world, retreating to a "normal" life. Unfortunately for her, the Faerie world has other ideas...

The murder of Countess Evening Winterrose pulls Toby back into the fae world. Unable to resist Evening's dying curse, which binds her to investigate, Toby must resume her former position as knight errant and renew old alliances. As she steps back into fae society, dealing with a cast of characters not entirely good or evil, she realizes that more than her own life will be forfeited if she cannot find Evening's killer.
Empire
(Book Two of
The Sigmar Trilogy
/
Time of Legends
) by
Graham McNeill
(
The Black Library
Mass Market Paperback September 2009) – As I said at the end of June when I
received the first book in this series
, I haven't read any
Warhammer
books. That being said, now that I have two books in a trilogy by one of Black Library's top authors, I really may have to rectify that situation.
Time of Legends is Black Library's premiere fantasy series, which brings the history and legends of the Warhammer world alive. Empire follows up Heldenhammer, by Graham McNeill, with the story of the creation of the Empire in the Old World.

Having driven back the orc invaders, Sigmar unites the tribes of men and founds the Empire. The fledgling empire grows, but its prosperity is not assured. The lands are still wild and untamed, and many enemies lurk in the forests and the mountains. When a Chaos invasion sweeps down from Norsca, the ensuing conflict tests the abilities of Sigmar and his chieftains to the utmost.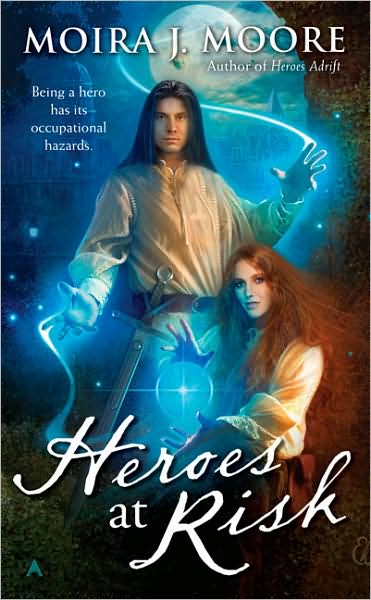 Heroes at Risk
(
The Hero Series
#4) by
Moira J. Moore
(
Ace
Mass Market Paperback 09/04/2009) – Fourth in a romantic fantasy series? A series of books exploring the adventures and relationships of bonded Pairs (magic-endowed individuals termed "Source" and "Shield") who work together to make the land habitable and keep the citizenry safe.
Shield Lee Mallorough and her Source Shintaro Karish have returned to High Scape. It's bad enough the townspeople are robbing tombs for ashes to use in ritualistic magic. It gets worse when they start to murder the living for their remains.
Diving into the Wreck
by
Kristine Kathryn Rusch
(
Pyr
Trade Paperback November 2009) – Rusch is a very
prolific
writer who bounces between genres, with a lot of SF on her shelves. This is a stand alone novel that sounds pretty interesting and reminds me a bit, from the description only, of Jack McDevitt.
Boss loves to dive historical ships, derelict spacecraft found adrift in the blackness between the stars. Sometimes she salvages for money, but mostly she's an active historian. She wants to know about the past—to experience it firsthand. Once she's dived the ship, she'll either leave it for others to find or file a claim so that she can bring tourists to dive it as well. It's a good life for a tough loner, with more interest in artifacts than people.

Then one day, Boss finds the claim of a lifetime: an enormous spacecraft, incredibly old, and apparently Earth-made. It's impossible for something so old, built in the days before Faster Than Light travel, to have journeyed this far from Earth. It shouldn't be here. It can't be here. And yet, it is. Boss's curiosity is up, and she's determined to investigate. She hires a group of divers to explore the wreck with her, the best team she can assemble. But some secrets are best kept hidden, and the past won't give up its treasures without exacting a price in blood.

What Boss finds could rewrite history, cost lives, and start an intergalactic war.
The Sword of the Lady
(
The Sunrise Lands (Emberverse II)
#2) by
S. M. Stirling
(
Roc
Hardcover 09/04/2009) – The post-apocalyptic (or post-'Change') setting of this novel seems right up my alley in a lot of ways. I've never read any Stirling and this is the sixth book in the series which is something of a barrier for me. I've seen good things about Stirling, so this book may be a "I'll catch up with it eventually"
Rudi Mackenzie has journeyed far across the land that was once the United States of America, hoping to find the source of the world-altering event that has come to be known as The Change. His final destination is Nantucket, an island overrun with forest, inhabited by a mere two hundred people who claim to have been transported there from out of time.

Only one odd stone house remains standing. Within it, Rudi finds a beautifully made sword waiting for him—and once he takes it up, nothing will ever be the same...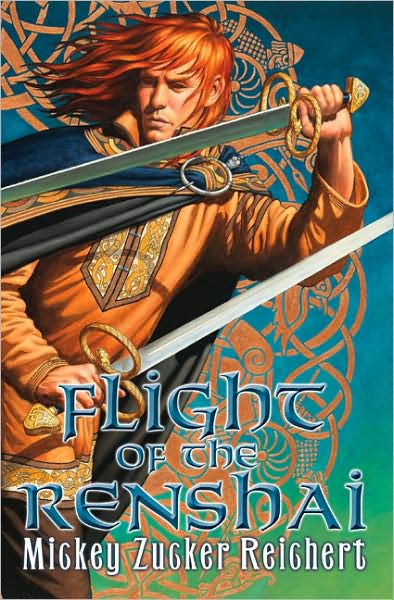 Flight of the Renshai
(
Renshai
#7) by
Mickey Zucker Reichert
(
DAW
Hardcover 09/04/2009) – I read one of Reichert's
Renshai
books years ago and thought it OK, and this is the first of a new trilogy set in that world. Thus far, two trilogies of the
Renshai
have been published. Some folks at
SFFWorld
have been eagerly awaiting this book.
Return to a world of 'magical battles galore' (VOYA) with Mickey Zucker Reichert's newest Renshai novel.

Prejudice against the Renshai is growing rapidly, fueled by their old enemies in the Northlands, who have convinced a faction in Erythane that the Renshai lands were stolen from them, forcing the King to banish the Renshai from the Westlands.

Shunned by Westerners and hunted by Northmen, the Renshai will face many trials before rallying together against a common enemy determined to destroy them once and for all.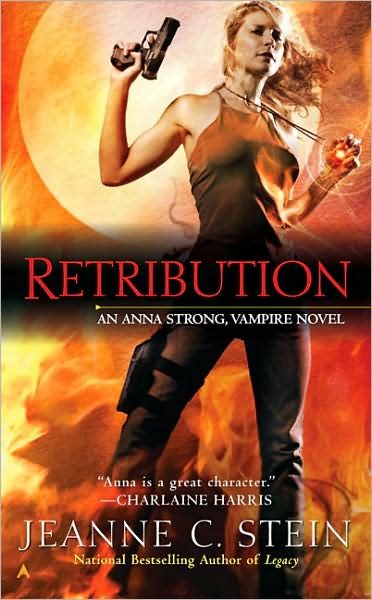 Retribution
(
Anna Strong, Vampire
#5) by
Jeanne C. Stein
(
Ace
Mass Market Paperback 09/04/2009) – Fifth in an urban fantasy* about vampire bounty hunter…rather about a bounty hunter who is attacked (way back in the first book) and is transformed into a vampire.
*
current marketing definition
With her partner out of town, her family abroad, and her mentor estranged, newly-turned vampire Anna Strong is keeping a low profile.

But now young vampires are turning up dead, completely drained of their life force. And though Anna wants to say no when Williams, her former teacher and now leader of a supernatural enforcement squad, asks for her help, she can't. But soon, she'll wish she did.