Readers can be a forward-thinking bunch, especially readers of Speculative Fiction. We're always planning out what we want to read, often as we are reading books we enjoy a great deal. This includes looking at the books coming out in a given year, despite the size of our current stack of books that have yet to be read.
We've got a couple of threads running at SFFWorld for this topic (
Fantasy & Horror
,
Science Fiction
), but I figured I'd mention 2012 books I'm looking forward to here on the blog. This list is blatantly copied and pared down from the
venerable Locus Web site's Fortchoming books
with some additions. Since I live in the US, I'm only mentioning the US releases
January 2012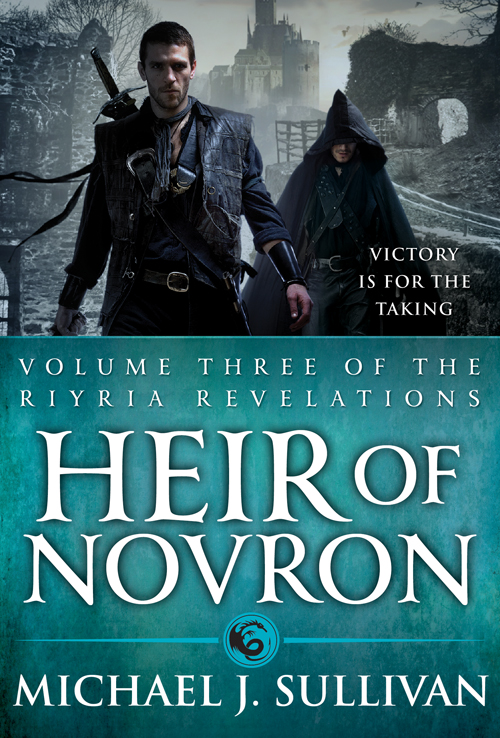 Myke Cole - Shadow OPS: Control Point by – I've already read this terrific debut novel, but the book deserves mention since I think it will be a very talked-about book for 2012.
Michael J. Sullivan – Heir of Novron - I'm reading the second Riyria Revelations omnibus now so I'll be all over the concluding omnibus in the next month or so.

February 2012
Rachel Aaron - The Legend of Eli Monpress - This omnibus contains the first three novels in Rachel Aaron's fantasy saga. Hobbit had some good things to say about the first novel, The Spirit Thief.
Saladin Ahmed - Throne of the Crescent Moon - Lots of good things have been said about Ahmed's short fiction. This novel is poised as an early contender for most promising Debut Epic Fantasy of 2012.
Tobias S. Buckell - Arctic Rising - I've got an e-ARC of this one, Buckell's first original novel in a couple of years.
Tony Daniel Guardian of Night - I've only read one novel by Mr. Daniel, enjoyed it a great deal, but then he seemed to have disappeared form the shelves. The fine folks at Baen have signed him up and this looks like good ol' SF adventure with invading aliens in the future.

Elizabeth Moon Echoes of Betrayal - This is the third in Moon's Paladin's Legacy series, which is a sequel series to her popular fantasy trilogy, The Deed of Paksenarrion, which I read and loved in 2011. I have an ARC of Echoes of Betrayal though I may not get to the book until the finished/final version arrives.


March 2012
Seanan McGuire Discount Armageddon - This is the launch of a new urban fantasy series by the author who is also known as Mira Grant. Typically, this might not be a book I'd normally read but loving her work as Grant might get me to read this book.
April 2012
Kevin Hearne Tricked - the fourth in his Iron Druid Chronicles, which I called the logical heir to Jim Butcher's Dresden Files. These books are quick, enthralling, funny reads.

Stephen King - The Dark Tower VIII: The Wind Through the Keyhole - I was a long-time fan of King, but the last book I read by him was the (at the time) final Dark Tower novel so this could be an interesting read.

James Lovegrove - Age of Aztec - I thoroughly enjoyed two of books I read in Lovegrove's Pantheon sequence, so I'm looking forward to this one.
Matthew Stover Caine's Law - The fourth installment in The Acts of Caine, one of my favorite fantasy/science fiction series and perhaps the most under-rated current SF sequences.
May 2012
Daniel Abraham The King's Blood - The second installment in Abraham's The Dagger and the Coin. Considering I placed The Dragon's Path as one of my top 2011 novels, yeah, I'll be reading this one.

June 2012

Eric Brown - Weird Space: The Devil's Nebula - The first of a new shared world Space Opera series Brown created for Abaddon Books. This one sounds like fun and considering I named The Kings of Eternity by Mr. Brown my favorite 2011 book, I'll be reading this book.
James S. A. Corey - Caliban's War - The second book in The Expanse sequence, which began with Leviathan wakes, another favorite SF novel from 2011
Mira Grant - Blackout - The concluding volume of The Newsflesh Trilogy and one of my most anticipated 2012 novels. Nuff said.
Paul S. Kemp The Hammer and the Blade - Kemp's first original/non-shared world novel is the first in series recounting the adventures of the rouges Eagle and Nix. Modern Sword and Sorcery by a guy who does S&S proud with his Forgotten Realms novels, can't wait for this one.
Alastair Reynolds - Blue Remembered Earth - It's a new novel, which launches an epic SF saga about the next 11,000 years of humanity's evolution and expansion to the stars. What else needs to be said? Yeah, look at that jaw-dropping cover, too.

John Scalzi Redshirts - Sclazi mixes humor and SF very well, I hope to get to this one; however, I still have yet to read

Fuzzy Nation

.


July 2012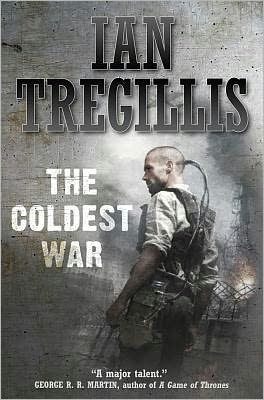 Ian Tregillis - The Coldest War - After far-too long a delay, the second installment in Tregillis' alternate history/superhero fiction/Cthulhu mytos/Science Fiction Milkweed Tryptich hits shelves.

August 2012

David Brin - Existence - I've never read David Brin, something I hope to rectify this year by the time this novel publishes, or at the very latest with this novel.
Justin Cronin -

The Twelve

- Sequel to Cronin's blockbuster The Passage, a favorite of mine in 2010

Mark Lawrence - King of Thorns - Sequel to what I thought was the best debut of 2011 and second in The Broken Empire trilogy? Yeah, this one is a priority read for me.

Not Scheduled (through September 2012)

Scott Lynch - The Republic of Thieves - The third Gentlemen Bastards novel has seen some long delays, hopefully this one gets to us in 2012
Robert Jordan & Brandon Sanderson - A Memory of Light, the final Wheel of Time novel. I've got some catching up to do, which leads to the next section of this blog post….
Backlist Reading/Non-new Releases
You'd think I have enough to read with the books publishing through August 2012, right? Well, chances are I may not get to all of the books noted above because of some other books I want to read
So, the last book I mentioned was
A Memory of Light
. I'm in the middle of
re-reading Wheel of Time
, plus I've got the books after
Winter's Heart
to read before reading
A Memory of Light
. I think I might go a WOT book a month between now and November, the anticipated pub date of
A Memory of Light
.
I might be re-reading the three
Caine
books before
Caine's Law
publishes, though I've read both
Heroes Die
and
Blade of Tyshalle
at least twice already
I'd really like to get to
some
of the
older
titles I
picked up
last year at used bookshops, like:
The Giants Trilogy by James P. Hogan

The Evergence Trilogy by Sean Williams and Shane Dix – Space Opera from an author who has delivered for me in the past.
Legend by David Gemmell – I never read this book. I know, please don't stone me.
The Gap Sequence by Stephen R. Donaldson – This series is supposedly as good, some say better, than his Thomas Covenant books. I'd been hunting the series down in used book shops in NJ for a while, never finding a complete set until this past summer
A Canticle for Leibowitz - by Walter M. Miller – Another landmark novel of the genre I haven't read. Remember, please hold the stones.

Other Books I've Had Laying about the House
The Long Price Quartet by Daniel Abraham – I tried the first book, A Shadow in Summer a few years ago and it just didn't completely click with me at the time. I now have all four books and based on how much I enjoyed Abraham's books from last year, I need to catch up with this series.
Shadows of the Apt by Adrian Tchaikovsky – I only read the first of the series, liked it enough that I've hung onto the subsequent installments.
Honor Harrington - I picked up books 2-5 used last year. Weber has really risen in my personal ranks. I may wind up doing a read-through of the entire series starting this year. Over a dozen books in the series, what am I, crazy?

The Dresden Files by Jim Butcher – I usually read at least one or two of these a year, perhaps I'll finally catch up to the publication schedule
The Black Company by Glen Cook – I've had the second and third omnibuses for a couple of years.
Heris Serrano by Elizabeth Moon – Another omnibus I've had for a couple of years. Having enjoyed Moon's fantasy, I want to try her SF stuff.

Others/Books I don't Have

Since I received a Kindle for my birthday in November, I've downloaded a bunch of freebies from Baen as well as some from amazon. So here's a random of assortment of other books I might get to this year: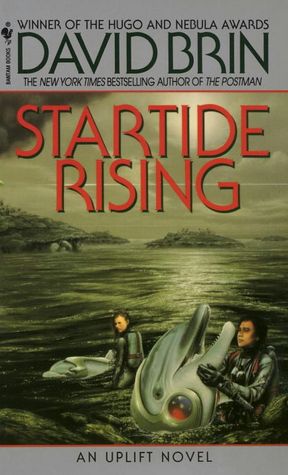 David Weber - Empire from the Ashes - seems like fun Big Dumb Object SF – The Moon is actually an ancient Warship!
Lois McMaster Bujold - The Vorkosigan Saga - All of these books are free at the Baen Fifth Imperium. Another SF series I've been wanting to catch up with since reading one of the many omnibus editions (Young Miles) collecting the series.

The Uplift Series

by David Brin – These books have been in the back of my mind for quite some time (especially since Adam Whitehead recently reviewed the series on his blog) and with Brin releasing a new book in 2012, I think it's about time I get to his most famous set of books. I do have a copy of Earth I may get to, as well.
Arthur C. Clarke - One of the Big Three, I've only read one book by him. Shame on me, must rectify.
John Ringo and David Drake – Two modern masters of Military SF with a decent amount of their work available free through the Baen Fifth Imperium