Ace
sent out their late November books this past week, with a few interesting titles in the mix. Let's see what I got this past week…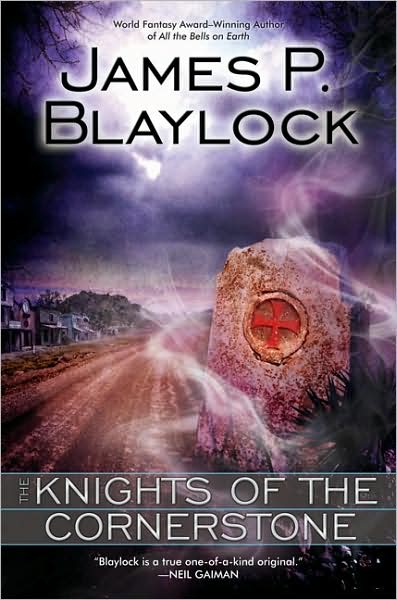 The Knights of the Cornerstone
by
James P. Blaylock
(
Ace
Hardcover 11/25/2008)– My experience with Blaylock is somewhat limited to a few short stories, but this looks pretty interesting.
Calvin Bryson has hidden himself away from the world, losing himself in his work and his collection of rare and quirky books. He never meant to let so much time go by without visiting his aunt and uncle in the tiny town of New Cyprus, California. When he gets there, he'll discover the town's strange secrets and a mysterious group dedicated to preserving and protecting holy relics—a modernday incarnation of the legendary Knights Templar…
Princeps' Fury (Book 5 of the Codex Alera)
by
Jim Butcher
(
Ace
Hardcover 11/25/2008) – This is Jim Butcher's other series, which has been chugging along at better than a book a year since
Furies of Calderon
published in 2004. I'm a big fan of his
Dresden
novels but haven't caught up with this one yet. This series is set in a world similar to Rome where the majority of the populace has control over elemental powers – the Furies of the title I suppose. I may jump into this without having read the other 4 sooner than later, either way, I'll be catching up with the series at some point. Here's the synopsis:
Tavi of Calderon, now recognized as Princeps Gaius Octavian and heir to the crown, has achieved a fragile alliance with Alera's oldest foes, the savage Canim. But when Tavi and his legions guide the Canim safely to their lands, his worst fears are realized.
The dreaded Vord—the enemy of Aleran and Cane alike—have spent the last three years laying waste to the Canim homeland. And when the Alerans are cut off from their ships, they find themselves with no choice but to fight shoulder to shoulder if they are to survive.
For a thousand years, Alera and her furies have withstood every enemy, and survived every foe.
The thousand years are over...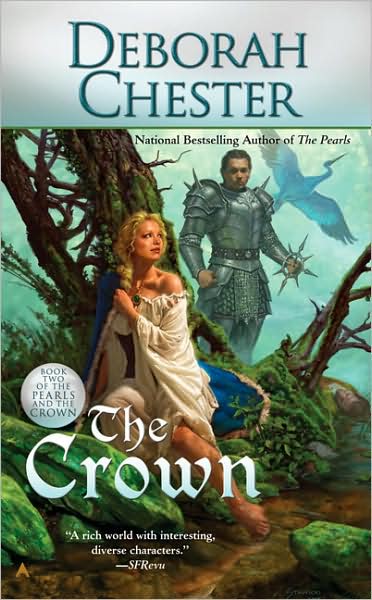 The Crown:
Book 2 of
The Pearls and the Crown
by
Deborah Chester
(
Ace
, Mass Market Paperback 11/25/2008) – T
here isn't much on the publisher's Web site about this book, but digging through Chester's Web site I found this:
The Pearls and The Crown
(2008) are a two-book set dealing with Lea, the younger sister of the protagonist in
The Ruby Throne
trilogy that I wrote several years ago. They are not strictly sequels to that old trilogy, although I tied up a dangling plot question that got overlooked in the original books.
The short of it is this
The Crown
is the second half of a duology that is a 'sort-of-sequel' to an earlier trilogy.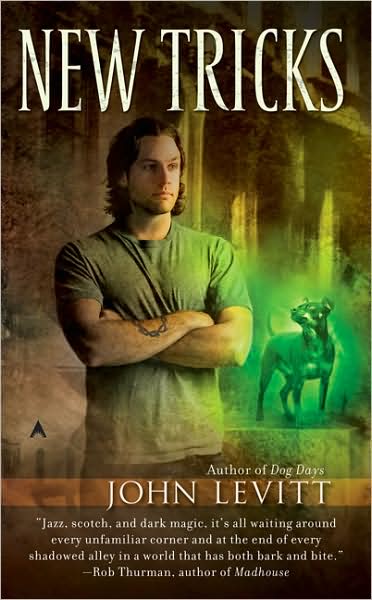 New Tricks
by
John Levitt
(
Ace
Mass Market Paperback 11/25/2008) – Whether or not this is a series, time will tell, but at the least, this book is a sequel to Levitt's first novel,
Dog Days
. Ostensibly, these Urban Fantasies are about a man and his dog. The man in this case, Mason, makes sure magic users are not breaking the magical law. He does this with the help of his 'familiar' Louie, which looks to be a Jack Russell Terrier based on the cover.
Former enforcer Mason would normally be concerned with finding ghosts and vampires stalking the Castro section of San Francisco. Fortunately, Halloween provides the perfect explanation for the abundance of ghouls. But someone is trying to possess his old flame, Sarah. Now, with the help of his magical dog Louie, Mason must uncover the black magician responsible..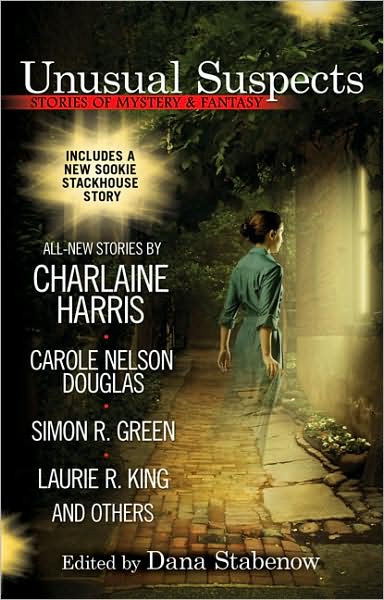 Unusual Suspects:Stories of Mystery and Fantasy
by
Dana Stabenow
(
Ace
Trade Paperback 11/25/2009) –The subtitle of this anthology should say it all – mysteries with a supernatural element.
I'll probably check this out, some of the authors in here will be new to me and I've wanted to at least try their work for a while. The list of authors include: Charlaine Harris, Simon R. Green, Carole Nelson Douglass, John Straley, Sharon Shinn, Laura Anne Gilman, and Laurie R. King.
The Collected Stories of Robert Silverberg, Volume Four (1972-1976)
by
Robert Silverberg
(
Subterranean Press
Hardcover 5/31/2009) - This is the fourth of projected 8 volumes covering the entire short story output of Silverberg's immensely prolific career.
The stories here, all of them written between March of 1972 and November of 1973, mark a critical turning point in my career. Those who know the three earlier volumes have traced my evolution from a capable journeyman, very young and as much concerned with paying the rent as he was to advancing the state of the art, into a serious, dedicated craftsman now seeking to leave his mark on science fiction in some significant way. Throughout the decade of the 1960s I had attempted to grow and evolve within the field of writing I loved--building on the best that went before me, the work of Theodore Sturgeon and James Blish and Cyril Kornbluth and Jack Vance and Philip K. Dick and half a dozen others whose great stories had been beacons beckoning me onward—and then, as I reached my own maturity, now trying to bring science fiction along with me into a new realm of development, hauling it along even farther out of its pulp-magazine origins toward what I regarded as a more resonant and evocative kind of visionary storytelling.
--Robert Silverberg, from his introduction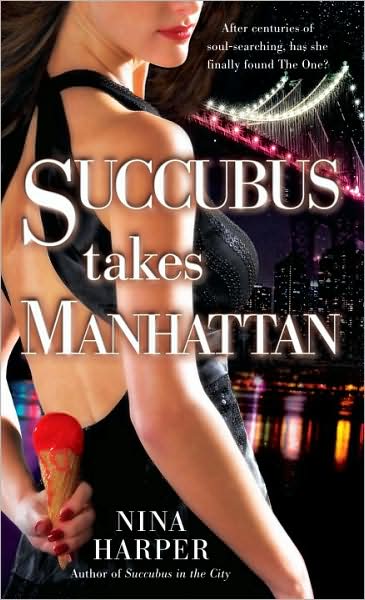 Succubus Takes Manhattan
by Nina Harper (
Del Rey
Mass Market Paperback 11/25/2008) – This a sequel to
Succubus Takes the City
about succubus who works for Satan living in New York City. Very little about this book or the author is available on the internet.