"Only" four books this week…
Shadow of the Scorpion (A Novel of the
Polity
) by
Neal Asher
(
Nightshade books
Trade Paperback 10/22/2008) – Neal Asher has been churning out novels set in his
Polity
universe to a great deal of positive response over the past couple of years. The only one I've read is
The Skinner
when it was the
SFFWorld
SF Book Club selection back in
August 2005
. This book looks like a pretty good entry spot for his work and Neal also happens to have his official
forum hosted by SFFWorld
, too.
Fortress in Shadow:A Chronicle of the Dread Empire
by
Glen Cook
(
Nightshade books
Trade Paperback August 2008)– This was a nice surprise in my mailbox. I read the first omnibus of
The Dread Empire
-
A Cruel Wind
last year and posted my
thoughts on the blog back in June
. I said at the time how much I enjoyed the book, both the content and the awesome design by the fine folks at Nightshade.
Fortress in Shadow
is the follow-up and bolsters an introduction by Steven Erikson, so chances are this will move up the list a bit more quickly.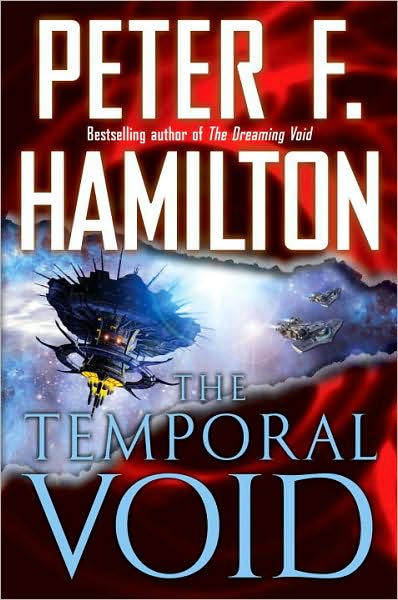 The Temporal Void
Book 2 of
The Void Trilogy
by
Peter F. Hamilton
(
Del Rey
, Hardcover 3/24/2009) – I've been becoming more and more of a fan of Hamilton's epic Science Fiction ever since I read.
The Dreaming Void
kicked off
The Void Trilogy
really well so I'm looking forward to reading its follow up here, which is part of his enormous
Commonwealth Universe
. Hamilton always throws a nice dash of fantasy flavor into his science fiction for good measure.
Keeper of Light and Dust by Natasha Mostert (Dutton Hardcover 4/2/2009) – This looks like a literary urban fantasy, here goes:


Mia Lockheart has a secret, Her mother was a Keeper, as was her grandmother - women who were warriors, healers and protectors. As Mia practices her craft among the boxers and martial artists of South London, and falls in love with her childhood friend, the fighter Nick Duffy, she has no idea that a man who calls himself Dragonfly is watching from the shadows. Adrian Ashton is a brilliant scientist, a skilled martial artist - and a modern-day vampire. With the aid of a mysterious and ancient book, he preys on other martial artists and drains them of their chi - the vital energy that flows through their bodies. Mia finds herself drawn to his dark genius. But when he targets Nick as his next victim, she is forced to choose between the two men. Soon it becomes a fight to the death in which love is both the greatest weakness - and the greatest prize.