Here's the latest batch of arrivals…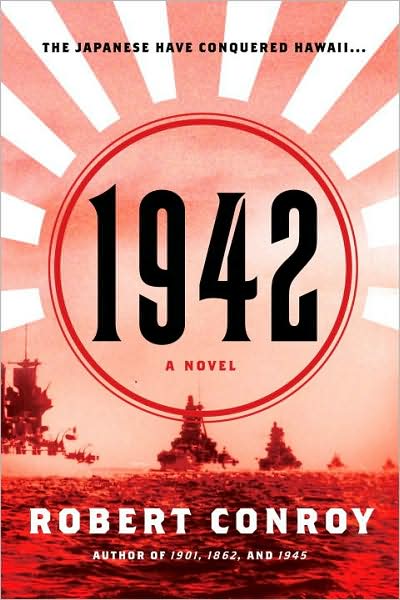 1942
by
Robert Conroy
(
Ballantine
Trade Paperback 3/24/2009)– What if Japan had taken over Hawai'i? That is the general premise of this Alternate History novel. All three of Conroy's previous novels were alternate history, so he's had some practice at it. This is the first of two Alternate History novels that arrived on my porch this week.
Catopolis edited by
Martin H. Greenberg
and
Janet Deaver-Pack
(
Daw
Mass Market Paperback 12/2/2008) – Another month, another themed anthology from Daw and Martin H. Greenberg. This time, the stories are all the hidden city of cats. I'm not big on cats, they don't like me and I don't like them, although this anthology is noteworthy for one reason – it contains a story by
Matthew Woodring Stover
, plus many of the same writers I've seen in other recent Greenberg-edited anthologies.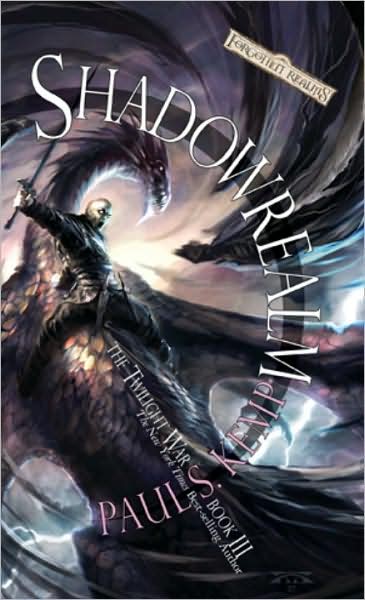 Shadowrealm
Book 3 of
The Twilight War
by
Paul S. Kemp
(
Wizards of the Coast
, Mass Market Paperback 12/15/2008) – I read Kemp's excellent
Erevis Cale Trilogy
last year and was pleasantly surprised at how much I enjoyed the novels and thought they were good examples of not just tie-in fiction, but sword-and-sorcery with a very heavy dose of magic. I've had the first two books for a while and have been waiting for the third to come out before I jumped into them, so I'm ready now. Tie-in fiction gets a looked down upon too often, but like everything there is good and bad. Kemp's an example of the better stuff.
Dragon Strike
(
Age of Fire
book #4) by
E.E. Knight
(
Roc
Trade Paperback 12/2/2008) – I read the first in this series,
Dragon Champion
three years ago and I'm impressed (and surprised) how fast this series has been coming out, especially considering Knight's been churning out
Vampire Earth
novels (which I thoroughly enjoy) as well. All of this reminds me that I
really
need to catch up with what Mr. Knight's been publishing.
Moving Targets and Other Tales of Valdemar
edited by
Mercedes Lackey
(
Ace
Mass Market Paperback 12/2/2008) – Lackey has written a lot of books set in the
Valdemar
world, just take a look at what I received in
September
.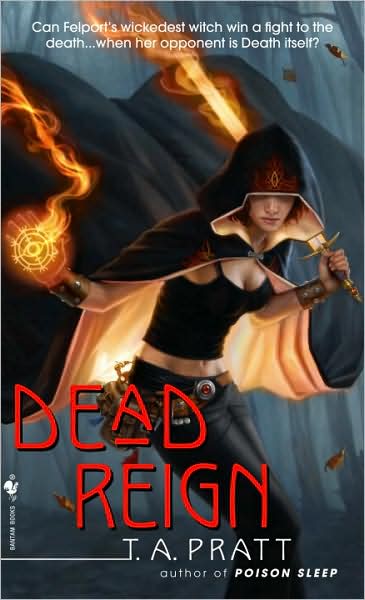 Dead Reign
(
Marla Mason
Book #3) by
T.A. Pratt
(
Bantam Spectra
Mass Market Paperback 10/28/2008) – I bought this one because I enjoyed the first two books in the series so much,
Blood Engines
and
Poison Sleep
. These Urban Fantasy novels concern Chief Sorrceress of Felport, Marla Mason, and her efforts to protect her town. My high concept take on this is Dresden meets Sopranos meets Lovecraft meets Buffy.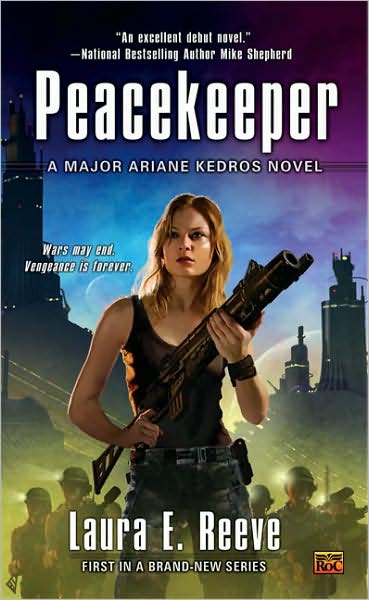 Peacekeeper
(An
Ariane Kedros
novel) by
Laura A. Reeve
(
Roc
Mass Market Paperback 12/2/2008) –This debut could be promising, even though the cover does continue the trend of hot-chick-with-a-gun-wearing-a-tanktop.
Fifteen years ago, Ariane Kedros piloted a ship on a mission that obliterated an entire solar system. Branded a war criminal, she was given a new identity and a new life in order to protect her from retribution. But now, twelve of Ariane's wartime colleagues are dead- assassinated by someone who has uncovered their true identities. And her superiors in the Autonomist army have placed her directly in the assassin's line of fire on a peacekeeping mission that will decide the fate of all humanity.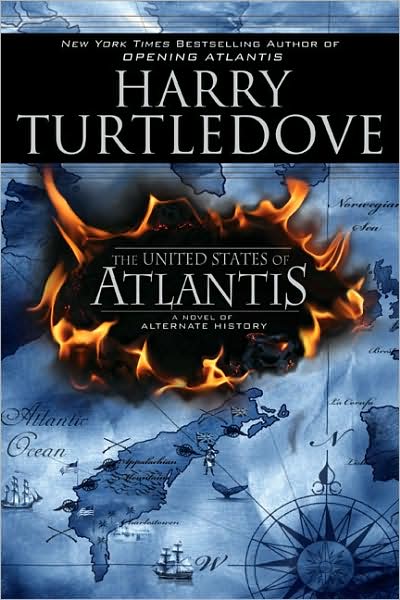 The United States of Atlantis
by
Harry Turtledove
(
Roc
Hardcover 12/2/2008) – The second Alternative History novel I received this week is also the second in a series, the sequel to Turtledove's
Opening Atlantis
. I actually read a story set in this milieu,
Audobon in Atlantis
in the Jonathan Strahan edited
Best Short Novels 2006
. As long as I've been reading in the genre and as much as Turtledove has published (seemingly 10 books a year), I've never read one of his novels.
The Flaxen Femme Fatale
(A
Zachary Nixon Johnson "Hair Color" series
by
John Zakour
(
DAW
Mass Market Paperback 12/2/2008) - This is the sixth of a pulp-SF-Private Eye novel that originally was a trilogy. Regardless, the book and series looks like a fun read.
The last freelance P.I. on earth, Zach Johnson has been hired to track down a young beauty who happens to be a deadly secret weapon for the World Council. Figuring girls just want to have fun, he follows Natasha to various vacation destinations, but she eludes him, leaving a trail of destruction in her wake.

Zach, however, isn't surprised to discover that things aren't what they seem, and to save the world, he's going to have to find a way to team up with the woman he's supposed to destroy...