Only three books following a big batch last week, one of which I've already read. No complaints here, though.…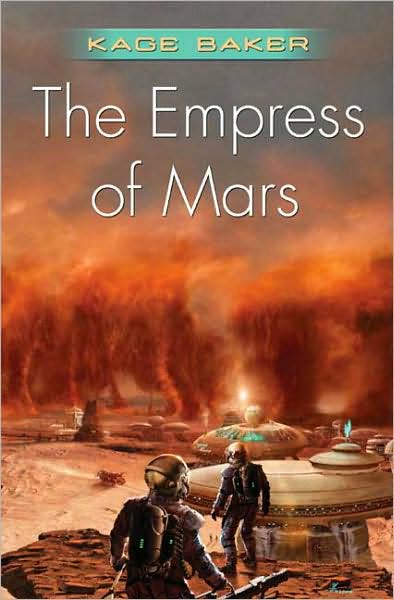 The Empress of Mars
by
Kage Baker
(
Tor
Hardcover 5/12/2009)- This is the third version of the book I've received, having been sent an ARC of the
Subterranean Press
edition last year and an ARC of this edition in March. I recently posted my
review
.
At the center of the story is Mary Griffith, proprietor of the Empress of Mars, the only bar on the red planet. By strange hands of fate, she comes into possession of an extraordinarily large diamond which could set her comfortably for the rest of her life. Mary is a very matriarchal figure, she strong-willed, smart and has a number of daughters. She signed on to the BAC's too-good-to-be true deal to help terra form Mars, but things didn't work out so well. Unable to return to Earth, Mary used her skills and knowledge as a xenobiologist to brew beer and open the Empress.

Other quirky characters round out the cast, a man who seemingly helps Mary sell the diamond, another, Ottorino Vespucci, who woos her, the lawyer who is hoping to stifle the BAC's attempt at autocratic control; a strange man known as the Heretic who once lived on the moon. Baker also created a cult religion on the planet who worships a mysterious Goddess. The characters provide a great deal of life on an otherwise barren landscape.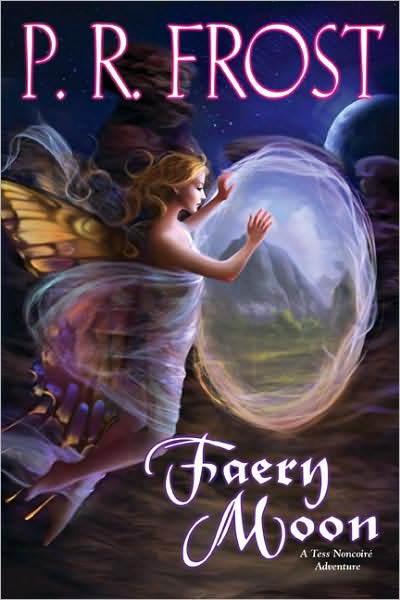 Faery Moon
(
A Tess Noncoire Adventure
#3) by
P.R Frost
(
DAW
Hardcover 06/02/2009)) – Third in a series about a woman who is both a fantasy writer and the defender of a Faery realm.
Tess Noncoiré, successful fantasy writer and Celestial Blade Warrior, has gone to a writers' conference in Las Vegas, taking along her mother, who is depressed over the death of her demon husband.

Taking in one of Vegas' Big Acts, Tess is amazed to see winged dancers flying about the stage, seemingly unsupported by any wires. Then she discovers the dancers are actually faeries, held captive in the casino against their will. And if Tess and her sidekick demon Scrap don't help the faeries return to their own dimension, they—and their realm—will die.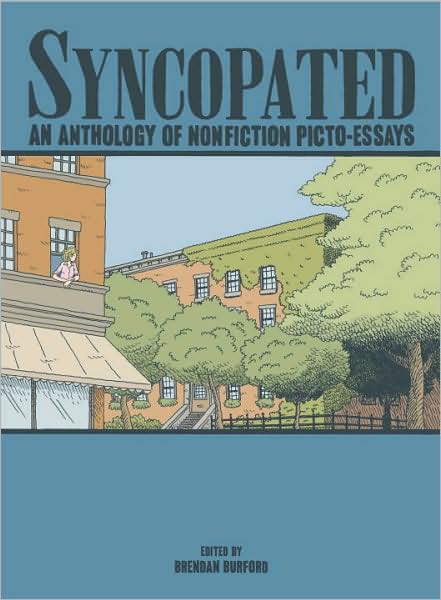 Syncopated: An Anthology of Nonfiction Picto-Essays
edited by
Brendan Burfurd
(
Villard
05/19/2009) – This looks to be a non-fiction 'history' anthology of black and white comic short stories
The stories in Syncopated challenge convention, provide perspective, and search out secret truths–all in the inviting, accessible form of comics.

Syncopated will give you a daringly different view of the past–from the history of vintage postcards to the glory days of old Coney Island. It will immerse you in fascinating subcultures, from the secret world of graffiti artists to the chess champs of Greenwich Village. And it will open your eyes to pieces of forgotten history–for example, the Tulsa race riots of 1921–and to new perspectives on critical current events, such as the interrogation of prisoners at Guantánamo Bay. These "picto-essays" encompass memoir, history, journalism, and biography in varied visual styles–each handpicked by Brendan Burford, one of America's top editors.