Cue Wacky Radio DJ voice…
It's Two-fer-Tuesday here at the o' Stuff! I'm posting links to two, that's right
TWO
new reviews at
SFFWorld
!
It's been a while since I read
David Forbes
's debut novel -
The Amber Wizard
, but I enjoyed it at the time and thought he started of his writing career (and the trilogy of books) on a good foot. Well, I finished off and reviewed the second in the trilogy,
The Words of Making
, recently: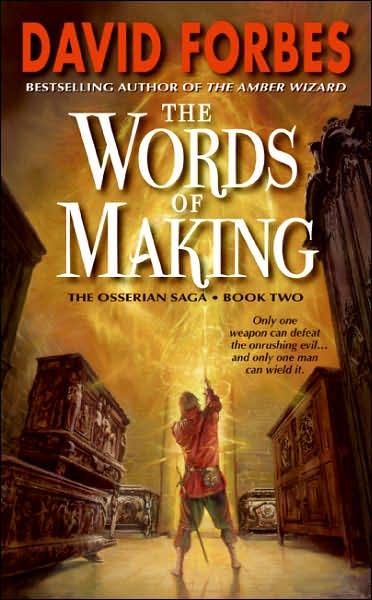 Forbes improves on his characterization in this, his second novel. Gerin comes across more genuinely and his emotions are portrayed more realistically. All of the characters from the previous novel, in fact, show more depth in The Words of Making. Other characters do come to the fore, of course. Not the least of which is the Voice of the Exalted, Vethiq aril Tolsadri, the headstrong leader of the Havalqa.

In the Havalqa, Forbes gives readers a nation of religious zealots beholden to a mysterious group of creatures known as Dreamers. These people come across as powerful, uncompromising, and ruthless, but underneath all of that they also wish to prevent the coming of the Great Enemy, which has many of the qualities of the Khedeshian Adversary. While this may seem obvious to the reader, the characters were a little slow to pick up on this relationship.
Dan reviewed what a lot consider a major SF novel of the year by one of the genre's top writers:,
Transitions
by
Iain M. Banks
: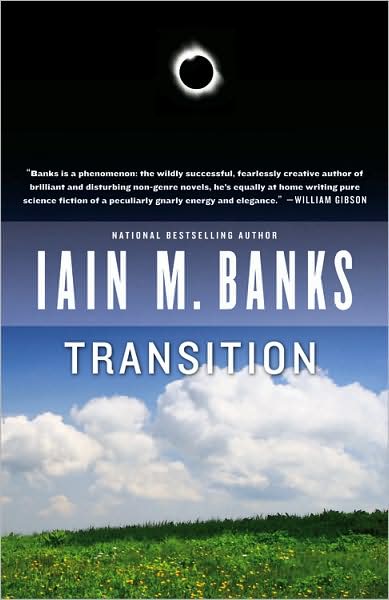 To follow this story, we must keep track of (1) the Concern's chief interrogator known as The Philosopher, a name earned because he refuses to employ children as tools in his interrogation techniques. (2) Adrian's life and times, (3) The Pitcher, Mike Esteros, who has a story about aliens he has worked long and hard to produce; and, (4) Patient 8262, an inmate in a mental institution whom we know from the outset is a contrived persona.

Along the way we are going to confront issues such as eternal life through transitioned bodies, is man the best agency for deciding what's best for humanity, and who is Temudjin Oh?