We are back on track here with a the flow of books...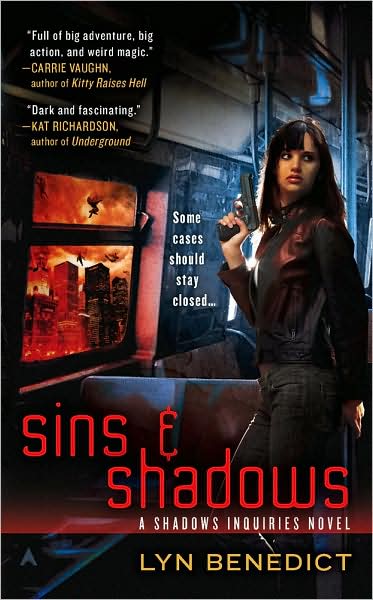 Sins and Shadows by Lyn Benedict – (Ace Mass Market Paperback 05/05/2009) – X-Files meets Dresden Files? Either way, there isn't much on the intarwebs about either the author or the book..
Sylvie Lightner is no ordinary P.I. She specializes in cases involving the unusual, in a world where magic is real—and where death isn't the worst thing that can happen to you.

But when an employee is murdered in front of her, Sylvie has had enough. After years of confounding the dark forces of the Magicus Mundi, she's closing up shop—until a man claiming to be the God of Justice wants Sylvie to find his lost lover.

And he won't take no for an answer.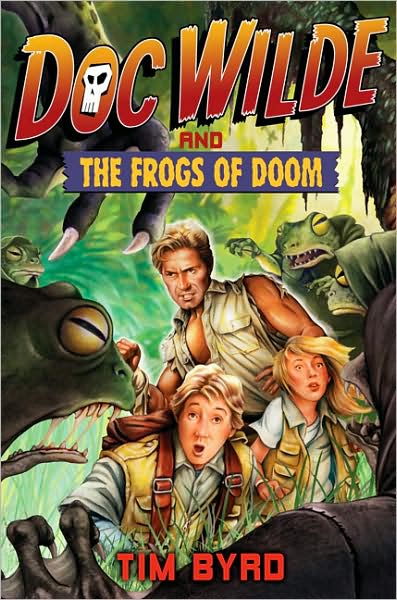 Doc Wilde and the Frogs of Doom (Doc Wilde #1) by Tim Byrd– (Ace Mass Hardcover 05/14/2009) – Pulp Fiction in the vein of The Shadow and Doc Savage for a younger set – this could be cool.
There is never a dull moment when it comes to Doc Wilde and his family of swashbuckling explorers. Brian and Wren have been trained from an early age to keep up with their worldfamous father. With their driver Declan mac Coul and their butler Phineas Bartlett in tow, there is no obstacle they can't overcome, no evil they can't defeat, including mutant frogs from another dimension.

With an over-the-top nod to classic pulp adventure series, Tim Byrd has created a rip-roaring ride. Buckle your seat belt, and hold on tight!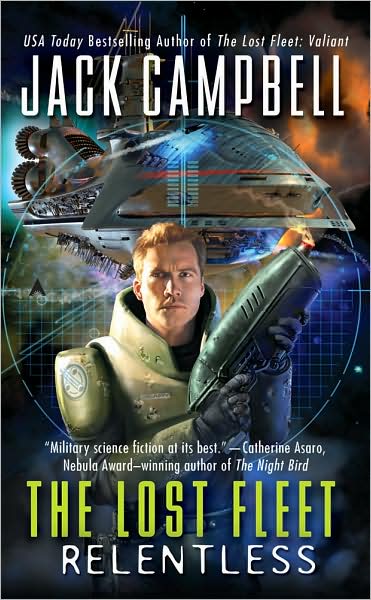 Lost Fleet: Relentless (Book #5 of The Lost Fleet) by Jack Campbell (Ace Mass Market Paperback 05/05/2009) – Campbell (real name John G. Hemry) has been churning out these Military Science Fiction books pretty consistently since he published the first in the series The Lost Fleet: Dauntless in 2006.
After successfully freeing Alliance POWs, "Black Jack" Geary discovers that the Syndics plan to ambush the fleet with their powerful reserve flotilla in an attempt to annihilate it once and for all. And as Geary has the fleet jump from one star system to the next, hoping to avoid the inevitable confrontation, saboteurs contribute to the chaos.
Star Wars: Fate of the Jedi - Omen: (Fate of the Jedi Book One ) by Christie Golden (Hardcover 06/23/2009 Del Rey) – The Star Wars Expanded Universe keeps on truckin' as another hardcover/mega series continues. Christie Golden has written quite a few media-tie in novels.
The Jedi Order is in crisis. The late Jacen Solo's shocking transformation into murderous Sith Lord Darth Caedus has cast a damning pall over those who wield the Force for good. Two Jedi Knights have succumbed to an inexplicable and dangerous psychosis. Criminal charges have driven Luke Skywalker into self-imposed exile. And power-hungry Chief of State Natasi Daala is exploiting anti-Jedi sentiment to undermine the Order's influence within the Galactic Alliance.

Forbidden to intervene in Jedi affairs, Luke is on a desperate mission to uncover the truth behind Jacen's fall to the dark side -- and to learn what's turning peaceful Jedi into raving lunatics. But finding answers will mean venturing into the mind-bending space of the Kathol Rift, and bargaining with an alien species as likely to destroy outsiders as deal with them. Still, there is no other choice and no time to lose, as the catastrophic events on Coruscant continue to escalate. Stricken by the same violent dementia that infected her brother, Valin, Jedi Knight Jysella Horn faces an equally grim fate after her capture by Daala's police. And when Han and Leia Solo narrowly foil another deranged Jedi bent on deadly destruction, even acting Grand Master Kenth Hamner appears willing to bow to Daala's iron will -- at the expense of the Jedi Order.

But an even greater threat is looming. Millennia in the past, a Sith starship crashed on an unknown, low-tech planet, leaving the survivors stranded. Over the generations, their numbers have grown anew, the ways of the dark side have been nurtured, and the time is fast approaching when this lost tribe of Sith will once more take to the stars to reclaim their legendary destiny as rulers of the galaxy. Only one thing stands in their way to dominance, a name whispered to them through the Force: Skywalker.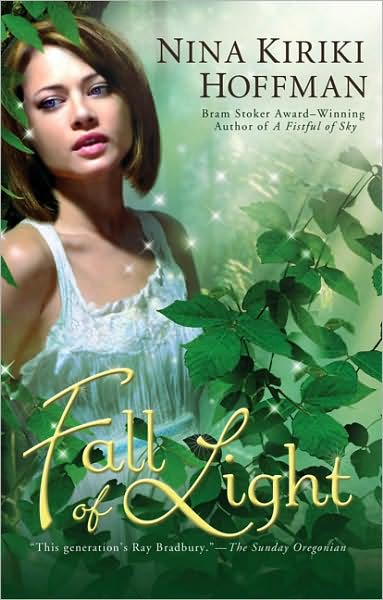 Fall of Light by Nina Kiriki Hoffman (Ace Hardcover 05/05/2009) – Hoffman's been writing for quite a while, having garnered a few awards and a pretty good reputation.
Opal LaZelle is a special effects make-up artist, transforming actors into fantastical and grotesque creatures. Unknown to the casts and crews of the films she works on, Opal is gifted in the art of magic—and she applies more than make-up when altering an actor's features.

Her latest job requires turning Corvus Weather into a dark god of the forest. But when Corvus's performance becomes too convincing—on set and off—Opal realizes he's not acting. Something has taken possession of Corvus. Something sinister tied to the town's past, with the ability to absorb the very essence of life. Something Opal doesn't have enough power to confront, much less drive from the man she has fallen in love with.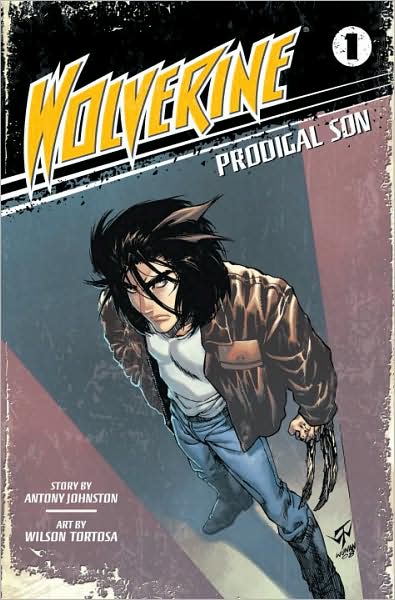 Wolverine 1: Prodigal Son by Antony Johnston and Wilson Tortosa (Del Rey Manga Paperback 04/07/2009). – With the film of the long-lived mutant hitting theaters in the next month, the barrage of Wolverine books and products will be flooding everywhere. I read a few of Johnston's comics, Wasteland being the one to stick out the most, so this is a pretty nice gig for him.
The gripping, all-new adventure of the X-men's greatest icon, completely reimagined in the Manga style

This is not the Wolverine you know.

Logan is a teenage rebel with a real good reason for having a real bad attitude. Ever since being left in a nearby forest–with no memory of who he was or how he got there–Logan (or Wolverine, as his classmates sometimes call him) has been stuck in a martial arts school in the icy wilds of Canada. No wonder he's bored, restless, yearning. There's a whole world out there, and Logan can almost taste it. But he's chained to a past he can't remember and can't escape. Now it just may destroy his future.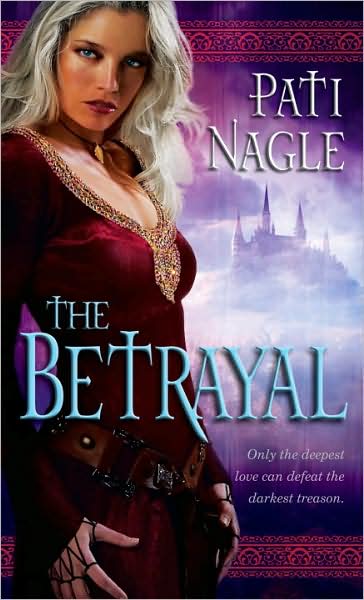 The Betrayal by Pati Nagle Mass Market Paperback 03/24/2009 Del Rey) – Vampires-check. Elves-check. Sultry woman on the cover-check. This looks to appeal to the Urban Fantasy set, but is set in secondary world. Superficially, the description reminds me of the Hendee's Noble Dead saga. Nagle's written a number of historical fiction novels as well as a handful of short stories, so this book is more of a rebranding for the author than a debut.
The noble and magical aelven were riven by war when a rogue clan embraced a forbidden source of magic: the drinking of blood. In the bitter fighting that ensued, the vampiric Clan Darkshore were cast out of the aelven and driven across the Ebon Mountains. Stripped of their various clan colors, they were thenceforth known only as "alben," hated and shunned. An uneasy peace now holds over the land, but it is whispered that Shalár, the beautiful and bloodthirsty queen of the alben, is readying a surprise attack to win back all that was lost–and none can say where or when she will strike.

The fate of the clans will depend on two young aelven lovers, Eliani and Turisan, who are blessed with a legendary gift: the fabled power of mindspeech. But this ability comes with great risks. Time is running out as the alben mount their attack–and their ultimate betrayal.
The Red Wolf Conspiracy (The Chathrand Voyage Trilogy Book 1) by Robert V.S. Redick (Del Rey Hardcover 4/28/2009) – This is the finished copy of the ARC I received in January. SFFWorld members outside the US read itwhen Gollancz published it last year. Hobbit reviewed it at the time and liked it. Pirates, talking rats, and a strange artifact. What's not to like?
Scant years after a terrible war that shook empires, a six-hundred-year-old ship sets sail for enemy lands in an attempt to forge an enduring peace between the world's two greatest monarchies. A vast city afloat, the ancient vessel bears a royal bride-to-be; a stowaway tribe of foothigh warriors; an honest young tarboy with a heritage of treason; a rat with a magical secret; and a dark conspiracy centered around the Red Wolf, a legendary and dangerous artifact.

When the conspiracy is uncovered, the voyage takes a turn into perilous waters, and the sword-wielding young bride and her quick-witted tarboy companion must face deadly assassins, treacherous mermaids, and monstrous slavers to uncover secrets at the highest levels of power—secrets that will send heroes and traitors alike careening towards a mysterious destination that could destroy both empires at a stroke.

A publishing sensation in England, The Red Wolf Conspiracy marks the debut of a remarkably gifted young writer.
The Trouble With Demons (Raine Benares #3) by Lisa Shearin – (Ace Mass Market Paperback 05/05/2009) – This is the third book in a fantasy/mystery/Renaissance hybrid.
For seeker Raine Benares, a demon infestation on the Isle of Mid couldn't come at a worse time. Already fighting the influence of the Saghred, a soul-stealing stone, Raine discovers she is also magically bonded to a dark mage and a white knight, two dangerous and powerful men on opposing sides.

Turns out, the demons want the key to unlock the Saghred. As a seeker, Raine should be able to find it first. As the axis of light and dark powers, she's a magical cataclysm waiting to happen.